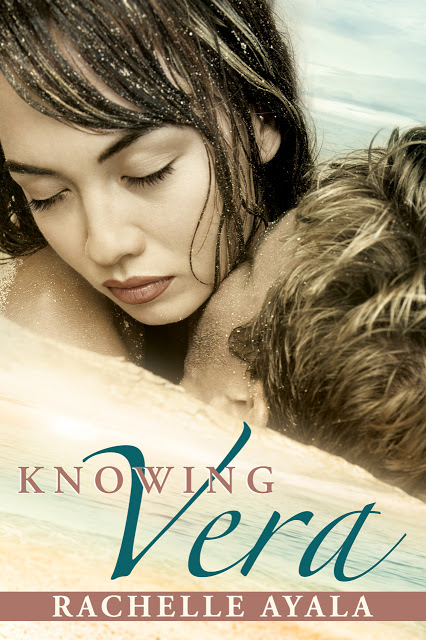 Vera Custodio has never fallen in love, though she has strong feelings for her friend and sometimes lover, Zach Spencer. Long-forgotten memories resurface when Vera discovers Zach's mother was the woman her father supposedly murdered many years ago.
After losing his leg, former triathlete Zach Spencer reevaluates his life—and realizes he's falling in love with Vera. After she ends their relationship, Zach is determined to prove his love and follows her to Australia in search of the killer.
Caught between a web of family secrets and a deranged adversary, Vera and Zach must depend on each other for survival. Love blossoms, but the truth explodes everything Vera knows about herself. Will she close her heart forever or risk it all for a shot at happily-ever-after?
Book 3 of The Chance For Love Series – Each book can be read standalone, but earlier plots will be revealed by reading later books.
Buy the book from…..
My Review
Twists, turns, and romance. This book has it all! Knowing Vera by Rachelle Ayala keeps us on our toes, wondering who the "bad guy" really is. This is the third in the Chance for Love Series, but it is the first that I've read. So, it can be read as a stand alone story.
Rachelle Ayala spins a tale of betrayal so deep that you don't know who to trust. Vera must ultimately figure out on her own what is real and what is a lie. This book kept me on the edge of my seat wondering what was going to happen next.
A trip to Australia to get more answers, and the flight even includes an sexy little encounter in the restroom. So much happens in Australia, that it's difficult to figure out who is telling the truth. The way Ms. Ayala weaves the story gives us just a hint of what's to come, then throws a curveball from out of nowhere. I love the suspense. I am not a fan of Cliff…I'm just saying!
While reading, I was really hoping Zach and Vera would find their way to each other (or back to each other) after all was said and done. Just know that there is a ton of action and suspense while Vera is trying to get her answers. Watch as Vera follows her heart, learns the truth and gets her happily ever after. The story is so well written that it was hard to put down.
Oh, and you won't want to miss the romantic scenes on the deserted island. 😉
A little romance, a lot of suspense, and family loyalty. Knowing Vera has it all and more.
Other books in the Chance For Love Series
When a woman wrongs a man… can a man forgive and love?
Jen Jones wasn't a criminal. She just made a few bad choices and ruined a few lives, primarily that of her boss, CEO Dave Jewell. When her blackmailer is murdered, she becomes the next target.
Dave Jewell protects Jen because she holds the key to his company's code. What he doesn't expect is love, lies, and a link to his past. Jen must solve the mystery and thwart a ruthless killer while keeping her heart from being broken.
#2 Hidden Under Her Heart (Maryanne & Lucas)

Maryanne Torres has sworn off sex. Intent on finding a marrying man, she joins a church youth group. A party at her pastor's house turns into a drinking binge, and Maryanne is raped.
Lucas Knight's only concern was winning the Ironman Triathlon until the morning he finds Maryanne unconscious in the church parking lot. He becomes the prime suspect, even though Maryanne cannot identify her attacker.
Maryanne wants justice but the identity of her rapist is hidden in the baby she plans to abort. A trap is set. Lucas races to clear his name and keep Maryanne's secret from drowning her and her baby.
About the author
Rachelle Ayala is the author of dramatic fiction crossing genres and boundaries featuring strong but flawed characters. She writes emotionally challenging stories and is not afraid of controversial topics. However, she is an optimist and laces her stories with romance and hope.
Rachelle is an active member of online critique group, Critique Circle, and a volunteer for the World Literary Cafe. She is a very happy woman and lives in California with her husband. She has three children and has taught violin and made mountain dulcimers.
Follow the author
Website, Blog, Facebook, Twitter, Pinterest, Google+ and Goodreads